Skip to Content
Hair Removal in Santa Clarita, CA
Unwanted facial and body hair can be a nuisance, forcing you to feel self-conscious or forego wearing the clothes you want to wear. Don't deal with this problem any longer. The team at Faces Cosmetic Lasers Center is here to help you reduce or eliminate unwanted hair with our hair removal treatments in Santa Clarita, CA. Utilizing the powerful energy of lasers, our treatments target hairs at the root to destroy the follicle and prevent it from growing back. If you're ready to say so long to body and facial hair and hello to smooth, soft skin, now is the time to call Faces Cosmetic Lasers Center. We'll set up a time for a consultation where we will tell you more about the procedure and give you the chance to ask any questions.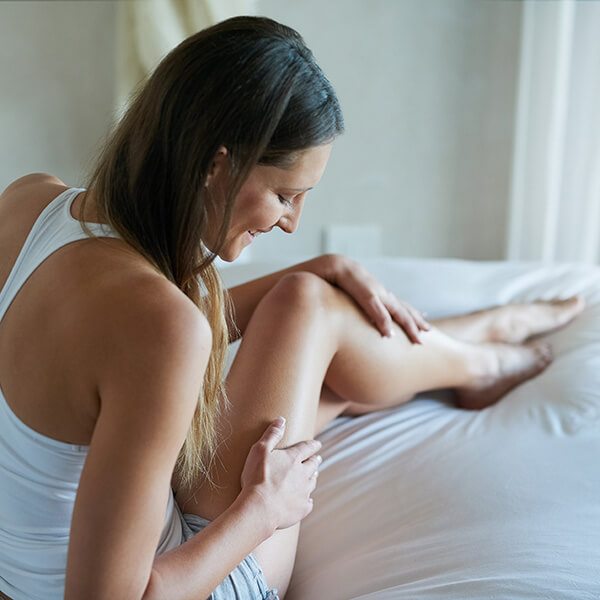 How Our Hair Removal Treatments Work
You've likely heard of laser hair removal before but may not know how exactly it works. This advanced treatment allows you to forget about shaving and waxing and find long-term results using the power of lasers. Our laser treatments can target areas of unwanted hair penetrating the skin and focusing on the hair follicle to destroy it. This results in permanent hair reduction that gets better with each session. Our equipment is able to target even large areas, making treatments easier and quicker. You can permanently reduce hair growth on the legs, arms, chest, back, underarms, bikini area, and more. While you'll notice a difference in the amount of hair after the first treatment, multiple sessions are required to achieve the best results.
Contact Us for More Information
Are you ready to say goodbye to razors and waxing treatments? Laser hair removal allows you to do just that. Find a permanent hair reduction solution that will make your life so much easier. The team at Faces Cosmetic Lasers Center is here to help you discover the amazing results of this advanced treatment. Get in touch with us today to find more information about this treatment process or to schedule a consultation.
Schedule Your Consultation Today!