Skip to Content
Reduce Wrinkles with Dysport in Santa Clarita, CA
Have you begun to notice the signs of aging? Wrinkles and fine lines are some of the first signs to appear, creating creases along your forehead, between your eyebrows, and around your eyes and mouth. The appearance of these lines quickly takes over the smooth skin of your younger days, leaving you feeling self-conscious about your appearance. Faces Cosmetic Lasers Center is here to help you fight the passage of time and retain your youth with Dysport treatment at our Santa Clarita, CA location. This injection is specially formulated to reduce the appearance of wrinkles between the eyebrows, smoothing skin and making you appear younger. Contact our team today to learn more or schedule an appointment.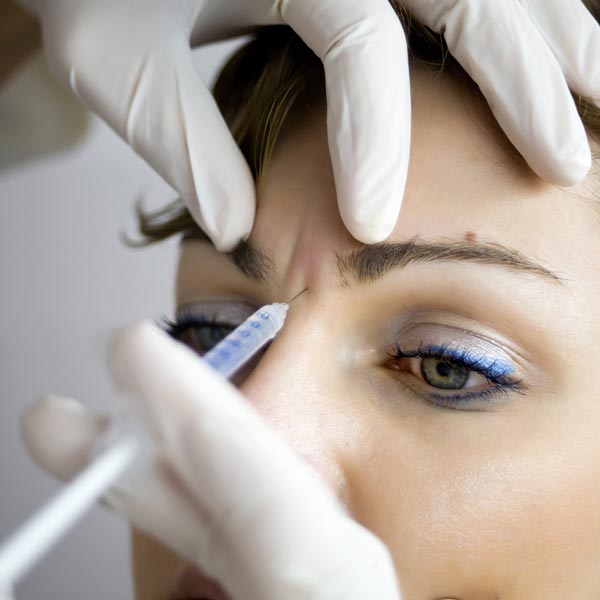 How Does Dysport Reduce Wrinkles?
Wrinkles are caused by repeated facial expressions. Every time we smile, frown, or make another expression, muscles in the face contract. Over time, these repeated movements and contractions cause wrinkles to form in the skin. Dysport works to stop wrinkles by reducing this muscle activity between the eyebrows. The ingredients in Dysport injections work to temporarily prevent muscle movement that causes frown lines. The treatment uses a series of five injections between and above the eyebrows to target the specific muscles that contract during facial expressions. The result is natural-looking smooth skin, free of wrinkles and fine lines. You'll notice the difference within two to three days of treatment, with results lasting as long as five months.
Schedule an Appointment for Dysport
If you're ready to fight the signs of aging, Dysport injections are the way to do it. In just one 20-minute appointment, you can reduce the appearance of wrinkles and fine lines on your face. Not to mention, there's minimal downtime required, meaning you can get back to your daily life quicker. Contact our team today to learn more about this treatment option or to schedule an appointment.
Schedule Your Consultation Today!