Skip to Content
We Offer Venus Legacy Treatments in Santa Clarita, CA
The body you've always wanted is within your reach. Faces Cosmetic Lasers Center offers Venus Legacy treatments in Santa Clarita, CA to help you smooth wrinkles, diminish cellulite, and improve the appearance of sagging skin. The procedure can be used on both the face and body to help you achieve the perfectly toned and sculpted look you've always strived for. Venus Legacy works to improve the appearance of skin and cellulite by boosting the body's natural production of collagen. The increased production of collagen smooths and firms skin, helping you look and feel your best. Contact us today to learn more or to schedule an appointment.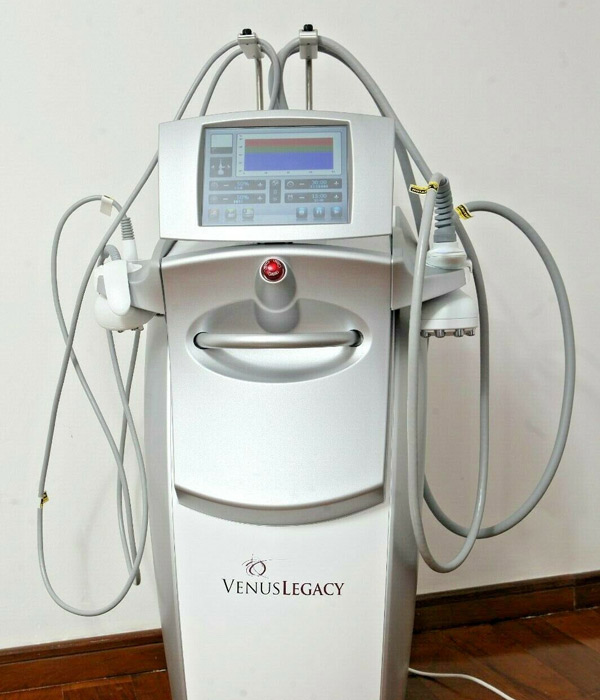 How Does Venus Legacy Work
The Venus Legacy treatment uses the power of multi-polar radiofrequency and pulsed electromagnetic fields to produce heat that penetrates the skin's surface. This heat helps to naturally promote the production of collagen and elastin fibers. The result of a Venus Legacy treatment is a slimmer and more sculpted appearance with a reduction in both wrinkles and cellulite. Skin will look tighter and firmer, giving you a younger appearance you'll love. Choose Venus Legacy treatment for all of the following reasons:
Safe and Effective
The radio frequency used in this treatment is proven to be safe and effective for all skin tones, even dark complexions.
No Discomfort
The entire treatment process is extremely comfortable. You'll enjoy a relaxing treatment experience and see noticeable results.
No Downtime
There is no healing time required with Venus Legacy treatments. Return to your daily routine right away with no downtime.
Schedule a Consultation
Are you ready to tone and sculpt your body and reduce wrinkles and cellulite? Choose the Venus Legacy treatment for full-body results you'll love. The team at Faces Cosmetic Lasers Center is here to help you get the look you've always wanted. Contact us today to learn more or to schedule a consultation. We can't wait to help you fully achieve the body you've worked so hard for.
Schedule Your Consultation Today!