Skip to Content
Providing Juvederm Treatment in Santa Clarita, CA
Our skin changes as we age. It is an unavoidable fact of life. It loses its plump, firm, and smooth texture, becoming thinner and beginning to wrinkle. The aging of your skin can start as early as your twenties, with both internal and external factors playing a role in the loss of firmness. The leading cause of this loss is the decreased production of hyaluronic acid, which is a naturally occurring substance that gives your skin fullness and elasticity. Luckily, Faces Cosmetic Lasers Center provides a solution to this natural aging process, helping you turn back the clock with Juvederm treatments in Santa Clarita, CA. Contact our team today to learn more about this treatment option and how it can help you regain the skin of your youth.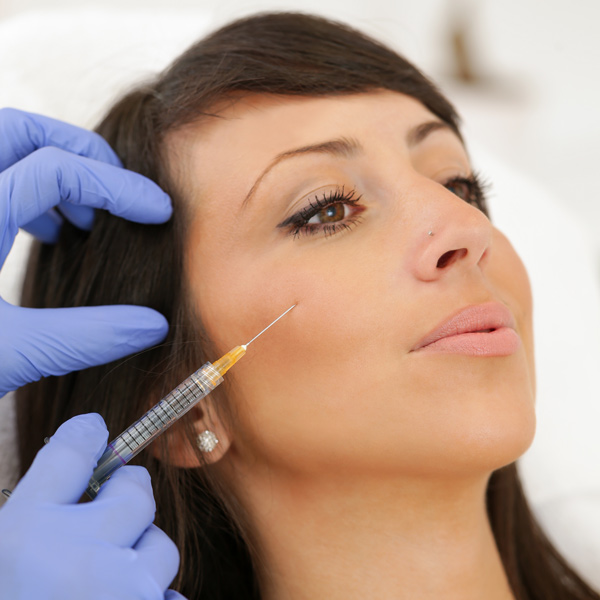 How Juvederm Treatment Works
The Juvederm line of products includes a number of scientifically formulated fillers to help you plump your skin and smooth wrinkles for a beautiful, youthful appearance. Every treatment option produces natural-looking results that soften facial wrinkles and folds and add volume in areas where it's needed. You can reveal a younger-looking you by subtly enhancing the plumpness of your lips and smoothing lines around them. You can choose to add fullness to the cheeks and midface. You can smooth forehead wrinkles, laugh lines, and crow's feet while still maintaining the ability to make your natural facial expressions. Regain your youth and your confidence with the help of Juvederm.
Make an Appointment with Our Qualified Team
Are you ready to reclaim the look of your younger days? Now is the time to ask our professionals about Juvederm treatments. This process is minimally invasive and clinically proven to produce natural results to help individuals look younger. We'll discuss the look you hope to achieve and determine which Juvederm products will help you achieve it. Whether you want to plump your lips, smooth wrinkles, or add volume to your cheeks, we'll be able to find the right treatment for you. Call us today to make an appointment.
Schedule Your Consultation Today!