Skip to Content
Get Kybella® Injections in Santa Clarita, CA
Do you feel self-conscious about the excess fat under your chin? Have you lost weight but just can't seem to get rid of the fat beneath your chin? This can be a frustrating problem, as many people worry this excess fat can make them appear older or heavier than they actually are. When you don't feel good about your appearance, it's hard to have confidence in everyday situations, keeping you from enjoying the best parts of life. Faces Cosmetic Lasers Center offers Kybella® injections at our Santa Clarita, CA location to target submental fullness. This treatment provides a non-surgical option to eliminate excess fat under the chin and help you improve your profile and feel more confident. Contact our team today to learn more about this treatment option or to make an appointment.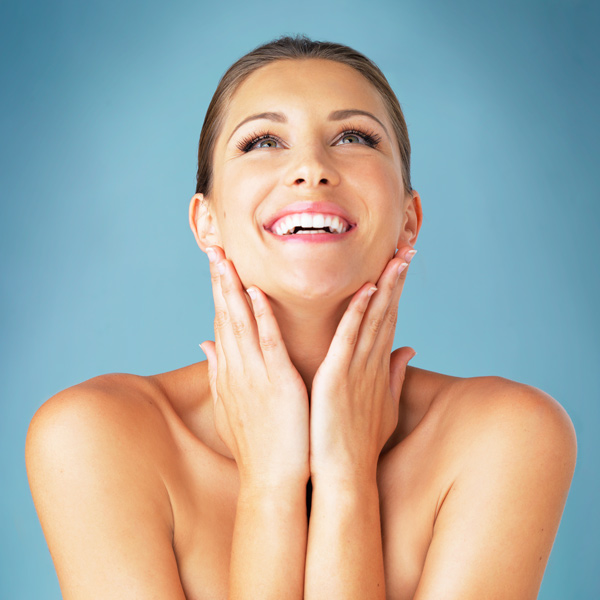 How Kybella® Improves Your Profile
Sometimes diet and exercise are not enough to entirely eliminate all your excess fat. If you've reached your goal weight, but are still struggling with submental fullness, Kybella® might be the answer for you. The active ingredient in its formula is a synthetic deoxycholic acid. This is usually a naturally occurring molecule in the body that helps the body breakdown and absorb dietary fat. When Kybella® is injected under the chin, it destroys the fat cells present there and reduces fullness. Once these cells are destroyed, they are no longer able to store and accumulate fat, meaning additional treatments are not usually required after your desired results have been achieved.
Learn More about the Kybella® Injection
Are you interested in learning more about Kybella®? The team at Faces Cosmetic Lasers Center is here to answer any questions you have about the treatment process and the results you can expect. We can even schedule a consultation where you can discuss your goals with one of our professionals. Let us help you regain your confidence and feel better about your appearance with our range of cosmetic treatments. Contact us today to make an appointment.
Schedule Your Consultation Today!