Skip to Content
Visit our Center for Tattoo Removal in Santa Clarita, CA
Did you make a snap decision to get a tattoo, and now you regret it? You're not alone. Having an unwanted or embarrassing tattoo is a common problem. Luckily, there's a solution to get rid of the tattoos you no longer want. Faces Cosmetic Lasers Center offers laser tattoo removal at our Santa Clarita, CA location. Whether your tattoo was a silly mistake of your younger days or it reminds you of someone you'd rather forget, we have a removal solution to help you. Our advanced technology will completely eliminate any signs of your former tattoo, so you no longer have to hide it with carefully placed clothing or accessories. Contact our team today to learn more about our tattoo removal process or to schedule a consultation.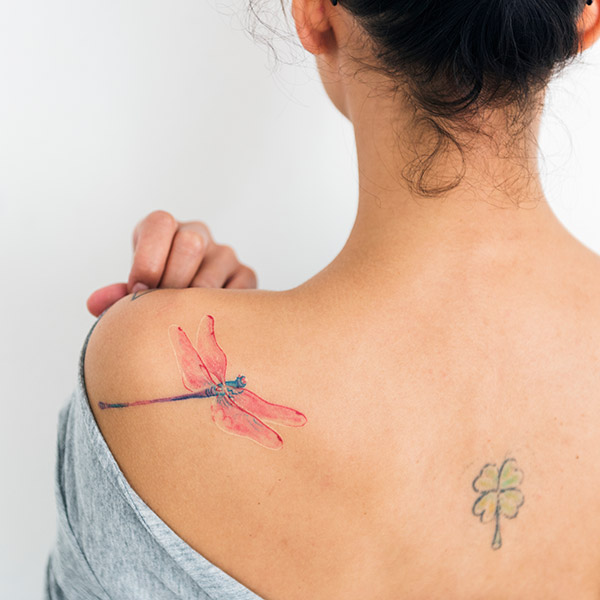 How Does Tattoo Removal Work?
You likely know that tattoo removal uses the power of laser light to eliminate unwanted tattoos, but just how does this process work? Faces Cosmetic Lasers Center uses some of the most advanced laser technology to remove your tattoo, regardless of the colors. Our laser targets the full spectrum of tattoo ink colors from red and black to green and blue. The process is effective at removing tattoos because the laser light breaks up the ink under the skin into tiny particles. The particles are so small that the immune system can then naturally remove them from the body. This results in the complete removal of any signs of your tattoo.
Contact Us Today for a Consultation
Stop worrying about hiding your unwanted or embarrassing tattoos and get rid of them with the help of Faces Cosmetic Lasers Center. We'll assess your tattoo and determine how many sessions you'll need to remove your tattoo completely. All tattoos will require more than one session to deliver the best results. Contact us today to set up a consultation.
Schedule Your Consultation Today!